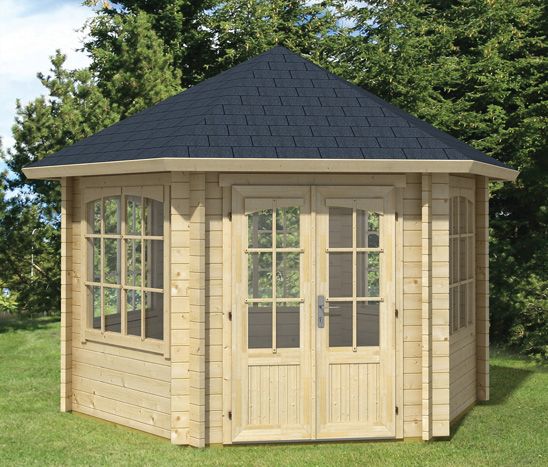 How lovely to be able to escape the distractions of home life, nip to the bottom of your garden and wrap yourself up in your own little world of creativity in a summerhouse studio.

There really is nowhere better to get the creative juices flowing with some peace and quiet and calming views of your garden.

So, what pointers are worth considering when thinking about turning a summerhouse into a studio?

A Room With Plenty of Light

Having a space that is full of light is without doubt an important factor for creating art.

And the best light by far is natural light.

So have a think about..

Position of the Summerhouse

Choose a spot in your garden with a lot of natural light but without direct sunlight flooding on to you while you're working. A north-facing position would therefore be a good idea to avoid the sun's glare and keep direct sunlight to a minimum.

Design of the Summerhouse

Opt for a summerhouse with a lot of windows and glazed double doors, preferably full length, that allow a lot of natural light in.

Corner summerhouse with windows at the front and sides.

For example Mercia Premium Corner Summerhouse 9×9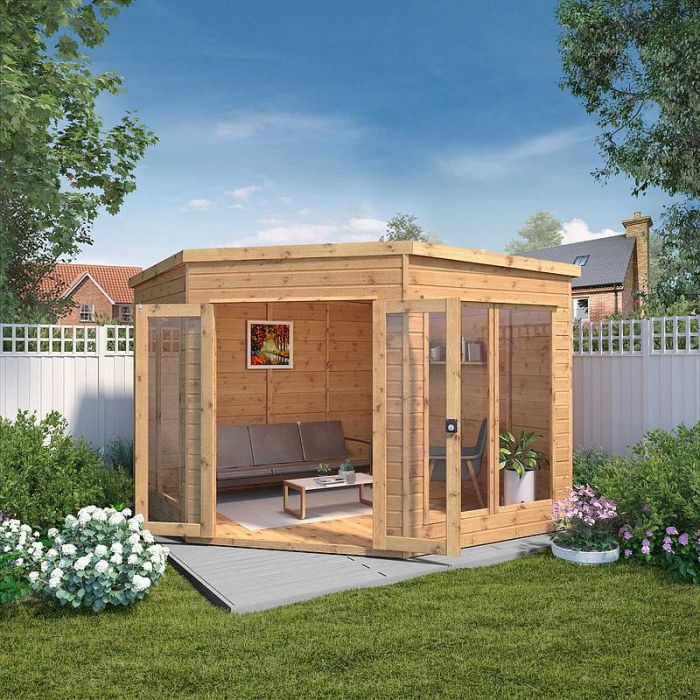 Hexagonal summerhouse – windows all the way round giving you light from every direction – and calming 360° views of your garden to help inspire!

For example Ilmenau Log Cabin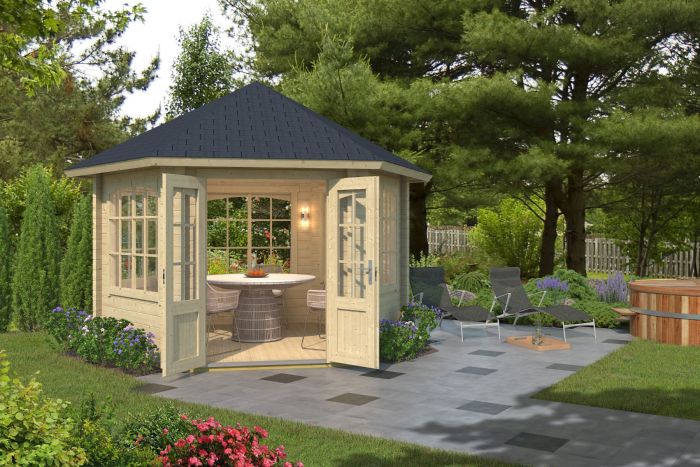 Double doors and full length windows – light and airy
For example – Highclere Summerhouse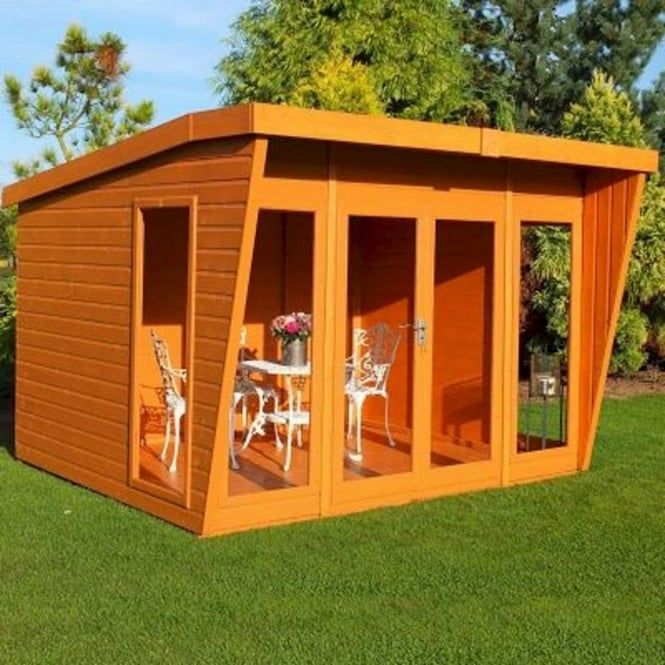 Size of Summerhouse

Working in a cramped area is not going to help you be inspired and produce a masterpiece!

So think about the amount of work space you need and ensure you have enough room to spread your materials out. Will you be working on tables, an easel, the floor?

Where and how will you store all your art supplies? Do you need shelving, cupboards, a chair to take a break? All important considerations.

No matter how small the space, you need a dedicated area where you can easily access your art supplies.

A good space saving idea is to have a summerhouse with a side shed attached. Keep your creative area free of clutter and store your supplies in a handy shed next door.
For example – Mercia Premium Garden Room with Side Shed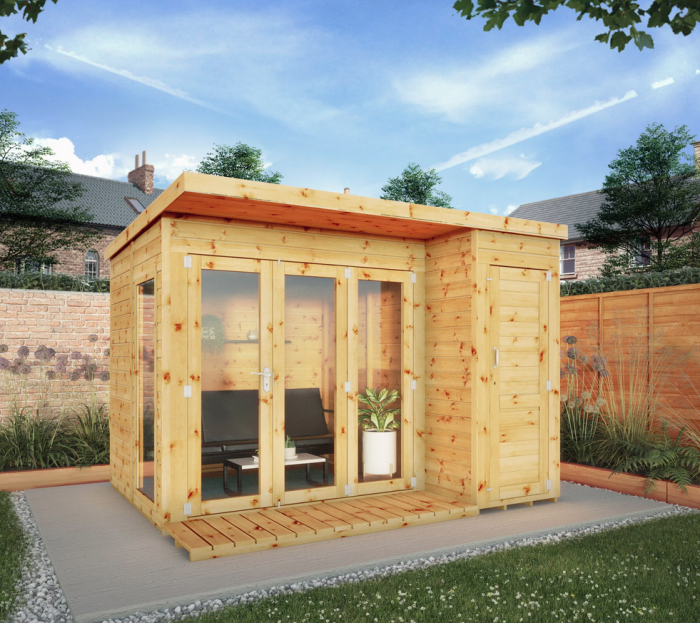 Electricity
Running electricity to your summerhouse is a big consideration if you are planning to use your studio all year round.

It will mean you can have..

1. Lighting – a source of light other than natural light will be essential as the days become duller and more overcast and the nights draw in.

Top tip: There are daylight simulation bulbs which imitate natural light and are particularly good for artists and painters.
2. Heating – having electricity will give you a good choice of heating options to keep your studio warm and toasty in the winter months – see my blog How to Heat a Summerhouse for examples
3. A kettle!
See my blog How to Run Electricity to a Summerhouse for advice on this

Ventilation

It's important to have a good source of ventilation and fresh air to maintain a healthy workspace, especially if you are spending hours with paints. So make sure you can get a good flow of air into your summerhouse studio.

Painting the Walls

By adding a splash of colour to your workspace walls, you are instantly going to help stimulate your creative juices. Choose a colour that works for you and it can really lift your spirits and inspire your work.