30 November 2012 - Joanna Hazelton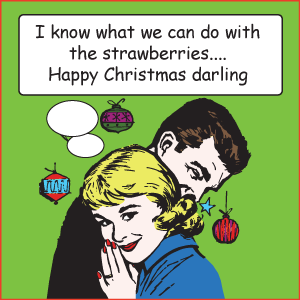 "Hark the herald angels sing!"…..I've finally got the presents for the children sorted. Father Christmas has his sack packed and I'm pretty much there.
Just the rest of the family to buy Christmas presents for now!
But where to start? I suppose my husband really should be at the top of the Christmas present list. But what do you get a husband who is married to everything he could possibly want in his life?!!