23 April 2013 - Joanna Hazelton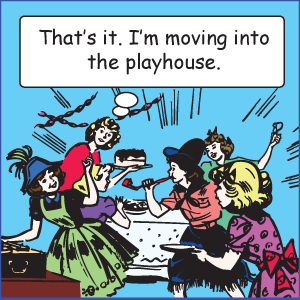 Dare we tempt fate?! After months of dreaming of long, lazy days in the garden it looks like they are finally on their way. So now's the time to start planning ways to entice the children away from their computers and back into the garden to re-awaken their long buried interest in the outdoors.
And what better way to keep them entertained for hours, come rain or shine, than in their very own home from home – a playhouse.
The kids will love their own space outdoors, you'll love reclaiming your own space indoors…everyone's a winner.
So what pointers do you need to think about when buying a playhouse?