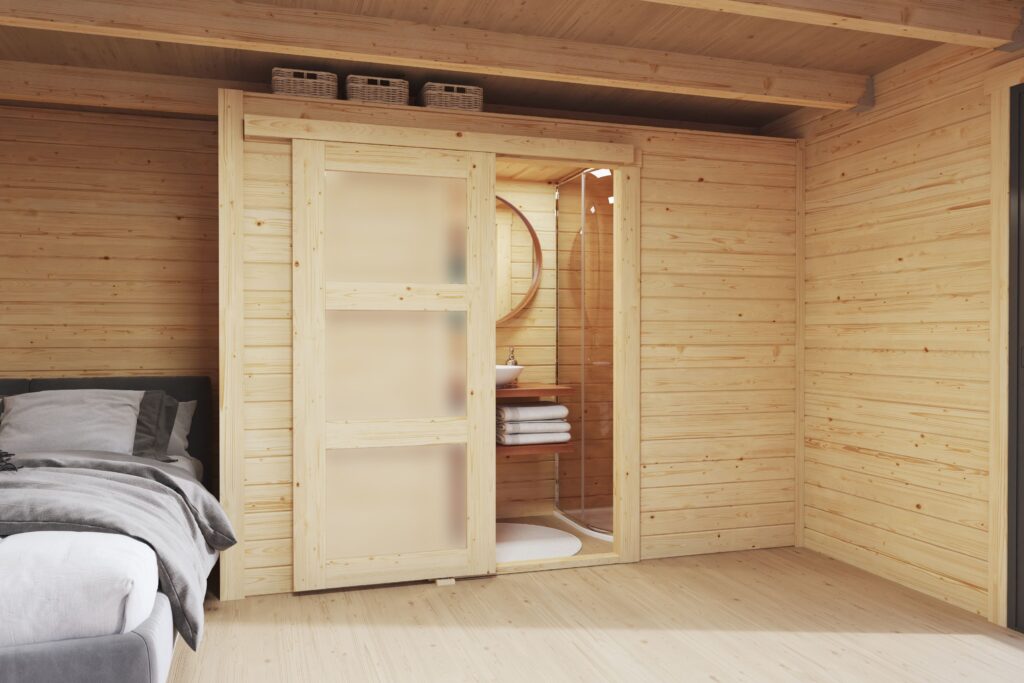 Additional sleeping space in a cabin really is a big plus!

How great to have somewhere to use now and again for occasional sleepovers – a bolt hole for some welcome peace and quiet from your snoring other half or for friends to crash out in after a boozy evening.

But what if you want to go the whole hog and turn your outdoor living space into a more permanent set up as a guest bedroom or self-contained accommodation?

Obviously an important consideration if you are thinking about doing this is installing a toilet.

Undoubtedly, the costs of adding a toilet and the groundwork involved in your garden, both with running water to your cabin and the removal of the wastewater, can be pricey. But look at this as an investment. It will add value to your property when you sell.

Will You Need Planning Permission?

Yes.

If you are turning your cabin into self-contained accommodation you will need Planning Permission and you will also need to make sure the cabin complies with Building Regulations – see my blog Do I Need Planning Permission to Sleep in My Log Cabin for advice on this.

Adding a toilet and connecting this to the main sewer also needs Planning Permission. You must also comply with the required Building Regulations**

Water/Drainage Connection

Two pipes are needed and you will require easy access to connect the drainage for the supply of fresh water from the mains and the removal of wastewater. They will need to be sunk in a trench least 750mm underground to protect them from frost.

The cabin toilet will be connected to the existing water and sewage system at your property. The waste will need to be carried away and will involve connecting up to the nearest sewer. This will need to be signed off by Building Regulations.
We recommend consulting a professional plumber.

Plan Ahead

It will save money and time installing the toilet and adapting the cabin when it is being built rather than having to make changes to an existing building. The pipes can be laid in position before the cabin is constructed.
Where to House The Toilet
So where is the toilet to go? One option that will make life a lot easier is to buy a ready made internal room kit.
*Recommendation* – Lasita Maja's Internal Room Kits which come in 2 sizes –
1.8m x 0.95m – space for a toilet and sink
2.5m x 0.95m – space for a toilet, sink and shower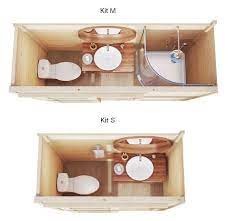 ** Note: It's important to understand that Planning Permission and Building Regulations are not the same thing. See Building Regulations and Planning Permission for information.

** We recommend you always check with your local planning office for advice