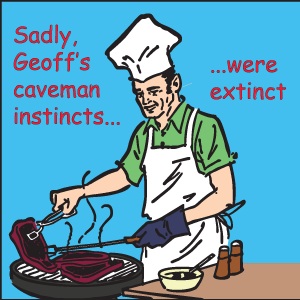 Are you planning a shindig, hooley, kegger, shebang, shivoo, wingding…or just a plain old garden party?
Good company, good food, good weather. You really can't beat a good garden party, whatever time of year.
So I thought I'd help you get the party started with a few ideas for those outdoor party essentials that will create the perfect party vibe in your garden.
Drinks Coolers
There really is no need to waste valuable drinking time running back to the kitchen for a top up if you have a drinks' cooler on your patio!

Choose from an ice cooler with stand and shelf that you simply fill with ice to chill your drinks. Or your very own fridge on wheels with an electric drinks cooler complete with shelves and baskets for all your bottles and cans. Cheers!
Top tip: Lifestyle Stainless Steel Electric Drinks Cooler 50ltr

And how about this for a bit of fun?! Why not add some glow sticks to the bottom of your ice cooler to create a spot of vibrant mood lighting. Lovely.
Outdoor Heating

After a glass or two of Sauvignon Blanc you probably won't notice the chill as the evening draws in but it does make sense to think about outdoor heating to huddle around to keep your toes warm!

Firepits, firebowls, chimineas, braziers, patio heaters. There really is such a scorching range of outdoor heating to choose from, creating fabulous focal points that not only keep you warm but produce a great source of light too – handy as it gets darker so you can see who you're talking to!
Top tip: Gardeco Sol Extra Large Rustic Orange Mexican Clay Chiminea
Barbecues

What more do you need for a great garden party than a good old barbecue? Apart from dry weather and wine that is!
Sausages, buns, burgers and baps. A party isn't a party without the smell of burnt meat – well, in our household anyway!

So where better to bring out your inner caveman than with a gas or charcoal barbecue. Or why not try something different with a barbecue chiminea or firebowl.
Top tip: Lifestyle Grenada 4 Burner Red Gas Barbecue with Sideburner
And then you can sit back and check out the tong envy amongst the men…
Pizza Ovens

But if you fancy a change from sausages, buns, burgers and baps and feel it's time to give your alfresco partying a new lease of life, why not make way for pizza. And that doesn't mean a quick call to your local Domino's!

With a choice from versatile and stylish electric pizza ovens with food safe pizza stones or fabulous wood-fired ovens that make crispy, crusty, bubbling, fluffy, gooey, smoky pizzas, this really is a fabulous addition to any garden party.
Top tip: Gardeco Pizzaro Traditional Wood Fire Pizza Oven With Stand
Delicious!
Party Arbours


Don't let the English weather rain on your parade – or your sausages for that matter!
A party arbour is a great idea for a party and comes complete with handy tables or shelves that are just what you need for those barbecue essentials.
Top tip: Rowlinson Party Arbour
And the odd bottle or two!
Garden Bar


What better way to create the best nightspot in town than with your very own garden bar.
Perfect to get the entertaining started with a cocktail or three.
Top tip:  Shire Garden Bar and Store

You'll never have been so popular with your friends!
Outdoor Party Games
Whether you want to keep the kids amused or you and your friends just fancy reliving your youth with a giant game of Twister, a
lot of fun, a lot of giggling and a lot of falling over is guaranteed.
Top tip: Outdoor Get Knotted Game
A definite ice breaker and a great way to get to know people!

So bring on the sun and let the fun begin – enjoy 🙂