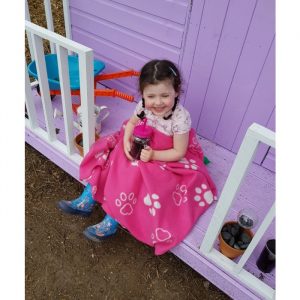 Annabeth, Emmy, Grace and William love their playhouses.
And we love what their clever Mummies and Daddies have done with their playhouses.
It's always lovely to hear from happy customers. And it's been even lovelier to hear from these happy customers and their children telling us about the fun they've been having in their playhouses with photos showing how amazing they've made them look.
Annabeth Aged 4
Review from Annabeth and her Dad:
"Annabeth is 4 yrs and she loves her 'tree house' (because she says it's in the trees). Definitely 5* from Annabeth and also 5* from me and mum. Many thanks Julian"
Grace Aged 4 and William Aged 2
Review from Grace and William's Nana:
"I brought this for my grandchildren, Grace aged 4 & William aged 2.
They have it kitted out with a mud kitchen, ice cream cart, a vet's trolley and, of late, a jail, and it is fully carpeted.
They have picnics and snacks inside and entertain the family with play food.
This is the best purchase I have made. They play come rain or shine.
Lucky for me I am flexible to get in with them especial when we have rain."
Emmy
Review from Emmy's Mum:
"It really is beautiful and our daughter loves it!"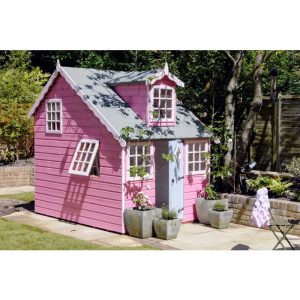 Why not take a look at our fabulous range of playhouses and see what fun you can have. We'd love to hear from you!