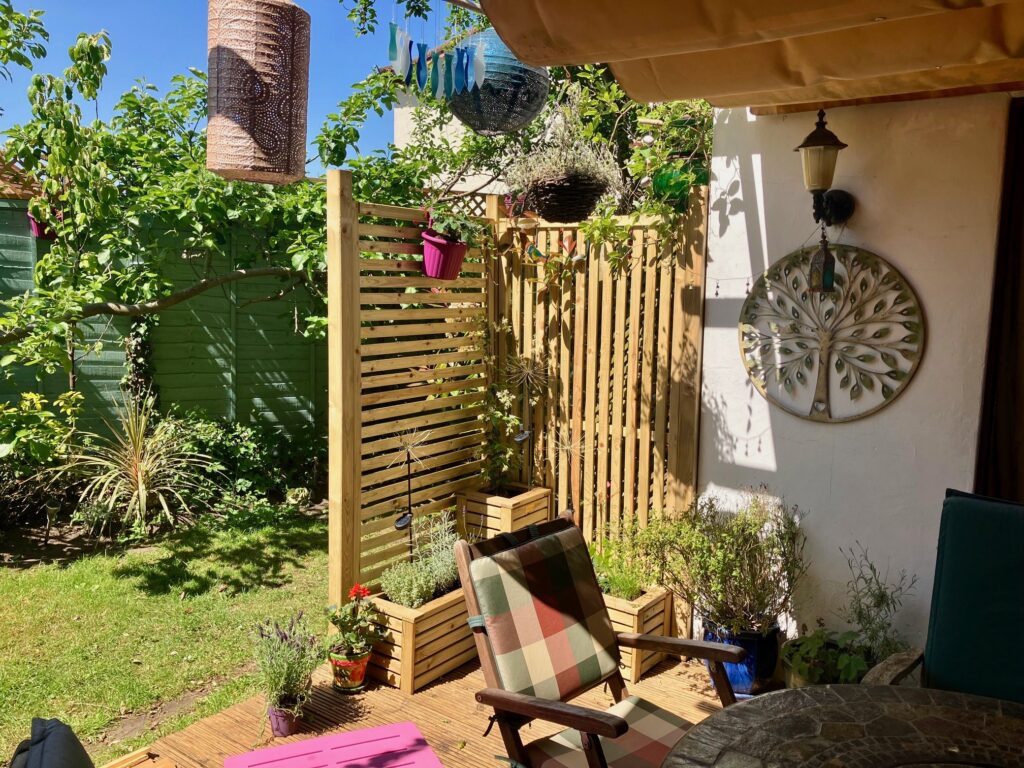 The paranoia of being seen on our decking by our neighbours out of their bedroom window has taken grip.
The bordering trees in their garden that always provided us with such welcome cover and guaranteed seclusion outside are now gone.
And I am now racked with worry that we will no longer have any privacy while enjoying our family alfresco meal times.
Irrational? Yes. Of course. There are far more important things going on in the world to worry about. And I know my lovely neighbours have far better things to be doing with their lives than taking a peak at what we are cooking on the barbecue!
The rest of my family haven't batted an eyelid about this.
It's just me.
I really should get out more…
But I can't. They'll see me through their bedroom window!
A solution needed to be found.
And a solution is what I've come up with.
I have created the most fantastic feature in the corner of our decking that not only provides a welcome screen against any prying eyes when we are sitting having a burger alfresco with the kids, it looks wonderful.

Rowlinson's Garden Creations Corner Set What a fabulous idea.

A superb design with 2 slatted screens, one vertical and one horizontal for an added feature, and 3 planters.

My daughter has always wanted to grow herbs and, after a few false starts with the odd pot in the garden, these planters are the perfect spot. And I added a gorgeous jasmine plant in the tall planter to grow and climb over the screens for added cover. It's going to be wonderfully colourful and aromatic.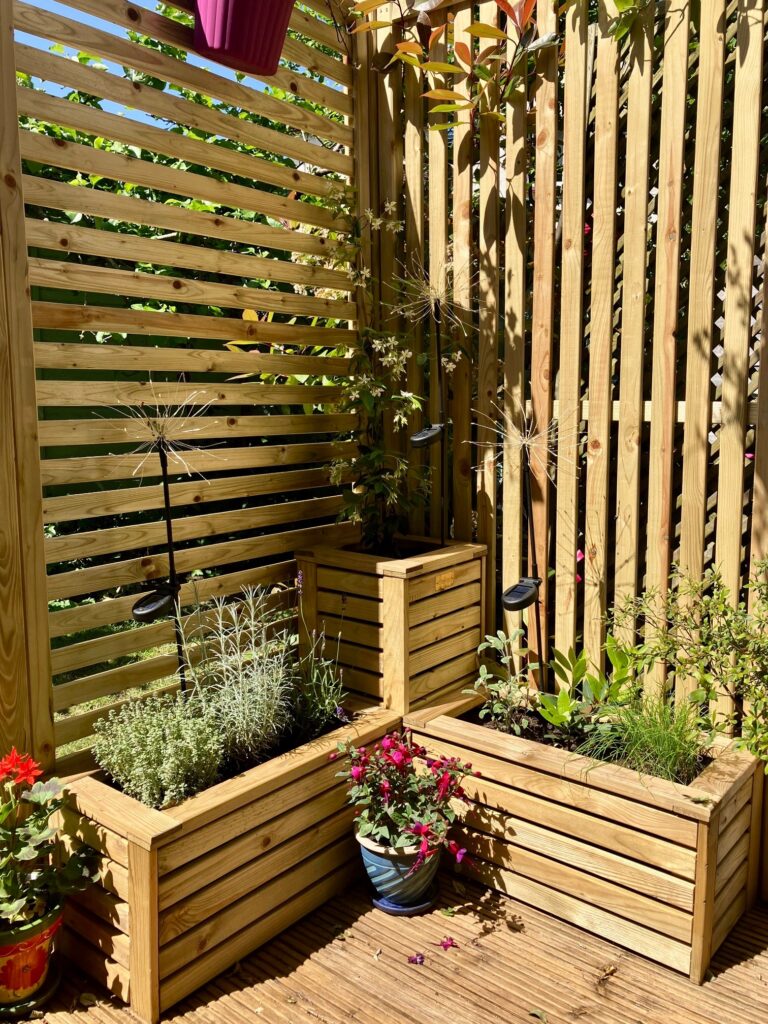 I'm always a sucker for twinkly solar lights in the garden, and these fantastic starburst lights just leant themselves to these planters adding height and a wonderful display as the sun goes down.
I have to say I'm rather chuffed that out of a situation that, to be fair, had grown out of all proportion in my head but was still an for me issue all the same, has resulted in a fantastic focal point on our decking which is stunning.
A must for any garden – even if you aren't wanting to use it as a screen against your neighbours!!
Job done I'd say.