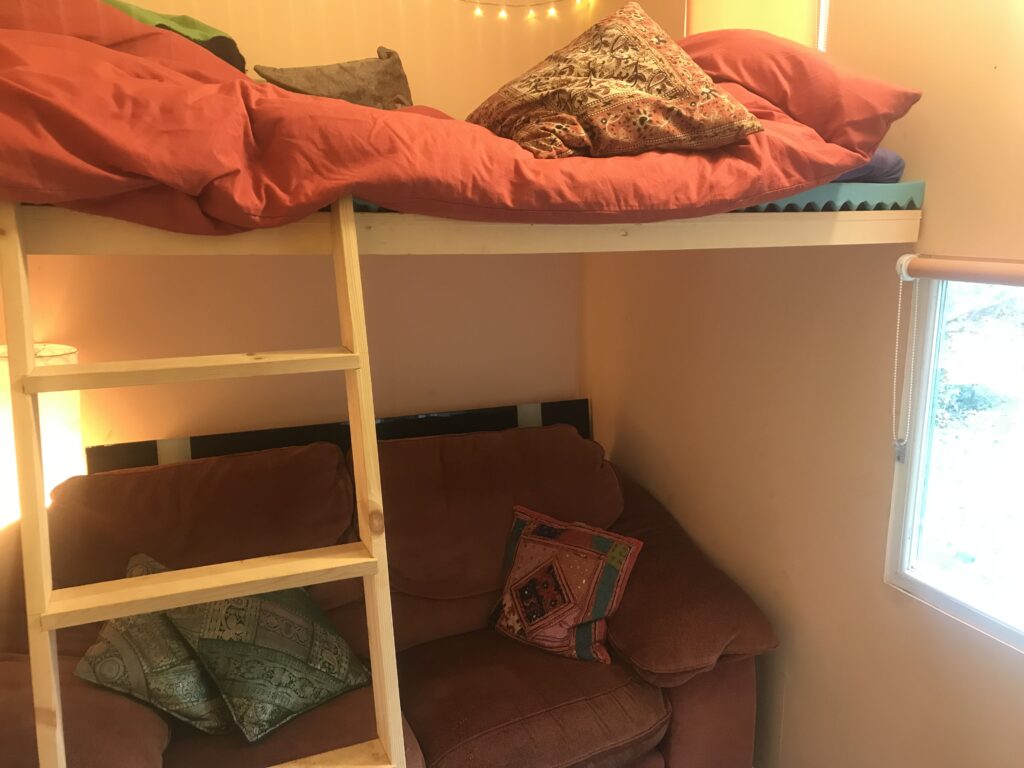 This does depend…

Are you planning on using your summerhouse as a bolt hole to sleep in occasionally? Where friends and family can crash out after an evening of overindulgence? A space for your teenagers' not-so-quiet friends to sleep over – a welcome distance from the house? Or, most importantly, somewhere to banish your snoring other half so you can get a good night's sleep??

Or are you thinking of creating somewhere to sleep regularly? Even self contained accommodation?

This is what you need to consider.

Occasional Sleeping Space

If you are thinking of getting a sofa bed for the occasional guest:

* You do not need apply for Planning Permission
However
* Your summerhouse must comply with Building Regulations

Building Regulations certify the quality of the building's structure, guarantee it is safe for sleeping in and cover all areas of construction, including:

* Sturdiness of the garden building
* Construction of the floor and foundations
* Heating
* Ventilation
* Protection from fire
* How to escape in case of fire
Always consult your local planning authority for advice.

Once the work has been done to the correct standard, the relevant authority will inspect the summerhouse and when everything has been approved a certificate will be issued.

Regular Sleeping Space

If you are wanting to use your summerhouse as a regular sleeping space or as self-contained accommodation:

* You must apply for Planning Permission

and

* Your summerhouse must comply with Building Regulations

Always consult your local planning authority for help with this.

And it would be also advisable to contact them to check all is OK before buying and building your summerhouse for this purpose.

Council Tax

Do remember that if you are wanting to turn your summerhouse into self-contained accommodation, you may need to pay council tax.

Always check with your local planning office for advice.

It's important to understand that Planning Permission and Building Regulations are not the same thing.