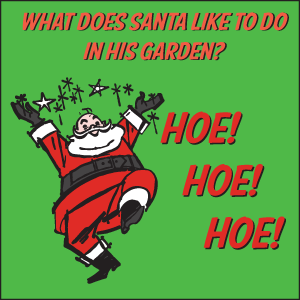 Carrot Margarita. Brussels Sproutini. Parsnip Punch. Pea Puree Cocktail. Now these are the trimmings I'm looking forward to having with my Christmas turkey this year.
Yum I hear you cry. But go with it…
What better way to get your 5-a-day over the Christmas season than with these scrummy festive cocktails. And what a virtuous way to counterbalance all the chocolate, mince pies and twiglets.
And if you throw some Brussels sprout crisps in to the mix you've covered all the bases for guilt free, 'healthy' drinks and nibbles that can't fail to get the Christmas festivities started. Sorted.
Carrot Margarita
4 oz fresh carrot juice
2 oz Tequila
1/2 oz Grand Marnier
1 oz fresh lime juice
1/2 oz fresh orange juice
Add all of the ingredients into a cocktail shaker with ice and shake until combined.
Salt the rim of a glass and add one large ice cube.
Strain the cocktail over the ice.
Serve with lime if you desire.
Brussels Sproutini
8 small sprouts frozen to create ice cubes
15ml of extra dry vermouth
75ml of gin
Add vermouth and gin to cocktail shaker and shake until combined
Pour into chilled glass
Add sprouts as ice cubes
Parsnip Punch
Half a juiced orange
2 oz vodka
1 oz freshly pressed parsnip juice (approximately 2–3 peeled parsnips)
½ oz ginger liqueur
¼ oz honey (optional)
Freshly grated nutmeg for garnish
Add orange, vodka, parsnip juice, ginger liqueur and honey (if desired).
Shake vigorously for 10 – 15 seconds
Add ice and shake again to chill.
Strain into a chilled coupe or martini glass.
Garnish with a sprinkle of nutmeg.
Pea Puree Cocktail
2 tbls peas
1 lemon wedge
1 tsp sugar
2oz vodka
Ice
Muddle peas, lemon and sugar in a cocktail shaker until peas are completely mashed.
Add vodka.
Fill shaker with ice.
Cover and shake until outside of shaker is frosty for about 30 seconds.
Pour through a fine-mesh strainer into a chilled glass.
Brussels Sprout Crisps
Preheat oven to 400F.
Trim stems from 300g brussels sprouts.
Remove outer leaves and discard cores.
Toss leaves with 2 tbsp olive oil on a large baking sheet.
Use your fingers to make sure insides of leaves are also coated well.
Bake in centre of oven until leaves are just golden brown and crispy, 8 to 10 min.
Sprinkle with 1/4 tsp fine sea salt.
Serve immediately.
And should you find yourself overindulging on your festive cocktails, Brussels sprouts are also the key ingredient in this mouth watering hangover smoothie!
Brussels Sprout Hangover Smoothie
330g cooked sprouts
160g carrots
1 tsp ginger
2 dessert apples
600ml tomato juice
Juice of half an orange
Blend all ingredients in a food processor.
Hold nose and drink.
Who'd have thought the good old sprout could be so versatile?!
I don't know about you but I'm really looking forward to letting my hair down and knocking back my 5-a-day this Christmas.
Carrot margaritas all round – Happy Christmas!