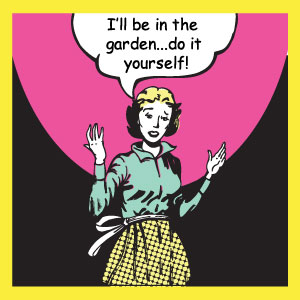 After months of dismal, dull, dark and dreary days isn't it lovely to see the world spring back to life with a vibrant array of yellow daffodils, pink blossom and purple crocuses?
And what better way to add to this explosion of colour in your garden than with some resin garden furniture. Granted, probably not what you were expecting me to suggest. But just go with it.
Gone are the days of just simple green and stark white resin patio furniture. Why not opt for zingy lime, zesty orange, sassy pink or swish turtle dove grey.
With the demand nowadays for fashionable, trendy outdoor furniture to give your garden a stylish feel, a fantastic range of resin products in contemporary styles, chic designs and bold colours is now at your fingertips. And what's more, these designer looks in resin are available at affordable prices. You really can't go wrong.
So, other than contemporary styles, bold colours and affordable prices, why else should you opt for resin garden furniture? Well, here's why…
Resin garden furniture is:
Tough and durable even in freezing temperatures
Can be left outdoors all year round (other types of garden furniture can't match its robustness)
Impervious to water so no rotting, warping or degrading
Low maintenance
Hardwearing
Tough enough even for the kids!
Light enough to carry around the garden
Weatherproof
UV resistant
Economical
And if that hasn't swung it for you, it's easy to care for too. Simply…
Wash down with soapy water once in a while taking care not to rub too hard as this wears away the surface – and a jet washer works wonders on stubborn dirt
Add an occasional coat of car wax to help protect the smooth, glazed surface
And there you have it. You have to admit that's a pretty persuasive case for resin don't you think?!
So check out Jack's amazing range of resin patio furniture – not only available in a superb variety of shapes, styles and colours, it's weatherproof, hardwearing, great value for money and easy to care for. And all with our legendary customer service too.
So that's all boxes ticked then – job done