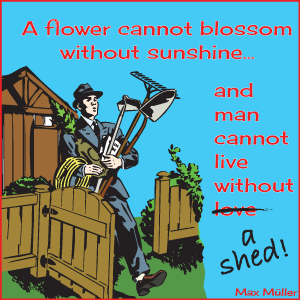 Is there something missing in your life? Are you tired of searching for the perfect 'one'? Are you wanting some stability, security or dependability? The ideal one to share your lifetime with? To be by your side whatever the weather?
Then look no further. Jack's here to help. He appreciates with your busy lives you don't have time to spend hours looking for 'the right one' so let Jack play Cupid to give you the best possible chance of finding your perfect match.
Jack's Online Matchmaking Service
Well-built
Strong
Resilient
Secure
Low maintenance
Can be depended on
Very open
Well groomed
Likes to stay in good condition
Needs handling with care
Likes to stand out from the crowd
No time for rats!
Good looking
Full of charm
Bright
Reliable
Traditional values
Likes to be treated well
Tendency to be insecure
Doesn't like to draw attention
Vulnerable
Likely to be high maintenance
Classifieds: Personals
Bright, VGL, modern outlook, tall, FSC, OSB, T&G, seeks hardworking, keen DIY fanatic with GSOH
see Rowlinson Wooden Workshop 9×9
Attractive, DTE, extremely organised, robust, stylish, very open, looking for LTR with tidy gardener and bike enthusiast, TYVM
see Europa 6×3 Metal Shed Quartz Grey
Chat Up Lines
If online dating or classifieds are not for you why not try our chat up lines – we'd love to know how you get on…!
How would you like to go and get shiplapped with me?
Do you want to sit on my tongue and groove?
Let's Ronseal it with a kiss.
No need to shed any more tears – you've met me.
Never felt like this before.
I'm clad we met.
I hope all this helps and has given you some optimism. And when you feel ready to start browsing the market then take a look at Jack's extensive range of wooden garden sheds and metal garden sheds and you're bound to find your perfect match.