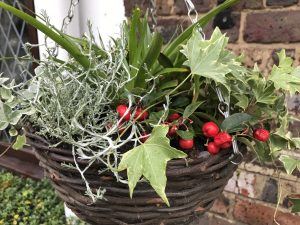 Being greeted by a splash of cheerful colour from a hanging basket as you leave the house on a chilly, grey winter's morning is a sure way to brighten up your day.
Vibrant flowers, vivid berries and winter-flowering heathers can be planted alongside complementary evergreen foliage, such as ivy, to great effect. And evergreen shrubs and conifers are ideal for providing height in the centre.
What to Choose for your Hanging Basket
Winter Blooming Flowers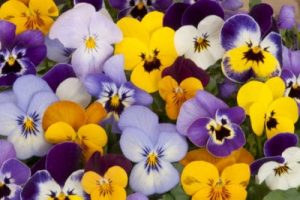 With masses of eye-catching, colourful flowers on show throughout the winter when everything in the garden is looking a little sad, pansies, primroses, violas and wallflowers are just the job for adding some zing to a winter hanging basket.
And what better way of contrasting these blooms with a selection (or all!) of the following winter plants.
Berries
Create a fabulous festive feel to your basket with a mix of red and orange berries.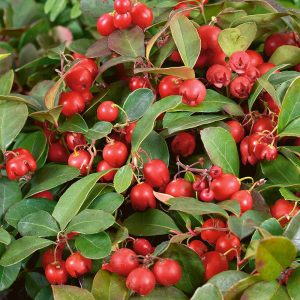 Wintergreen (also known as Gaultheria Procumbens)
This hardy, compact, low-spreading evergreen produces small bell-shaped white or pinkish flowers. Luscious scarlet berries, nestling amongst the leaves, follow throughout the winter providing perfect pops of colour – and a vital food source for birds and wildlife.
The rounded leathery leaves turn a reddish hue in winter.
Winter Cherry (also known as Jerusalem Cherry and Solanum Pseudocapsicum)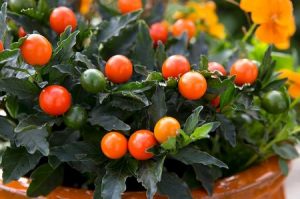 A lovely ornamental evergreen that is popular at Christmas with masses of jolly orange berries during autumn and winter.
The colour of the berries varies depending on their ripeness so that all colours from white, green, yellow, orange to red may be seen on the plant at the same time. Do note the berries are poisonous and must be kept out of the reach of small children.
With neat, dark green leaves, this pretty plant has small, white, star-shaped flowers during the summer.
Winter Flowering Heather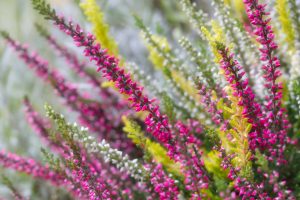 In lovely shades of white, pink and purple, this really hardy plant will thrive throughout cold winters.
They will bloom for months on end and are a valuable winter source of nectar for bees.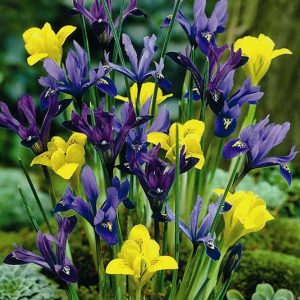 Spring Bulbs
A lovely idea is to under-plant with spring bulbs such as snowdrops, daffodils, crocus or dwarf irises to keep your hanging baskets going with a burst of colour in late winter and early spring.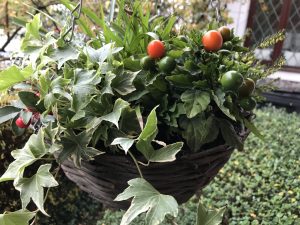 Ivy
Hardy in cold weather, trailing ivy is a lovely way to finish off a winter hanging basket and perfect for lovely, leafy, flowing displays.