With the approaching colder air, we tend to nestle and gather indoors. Although we may not spend too much time enjoying the outdoors during colder winter months, it is still important to care for your garden. Here are a few important tips on how to 'winterise' your garden.
Care For Your Bulbs
Some bulbs that you have planted can withstand the colder winter temperatures, with just a little bit of help from you. Cover those areas where the bulbs are planted with hay, or evergreen boughs to help seal in a little bit of added extra warmth. This is important as you do not want your planted bulbs to die.
Other types of bulbs need to be dug up and stored in a cool, dry place until it is the right time of year for them to be planted.
It is quite important to know which types of bulbs you planted in order to ensure that they are properly cared for.
Vegetables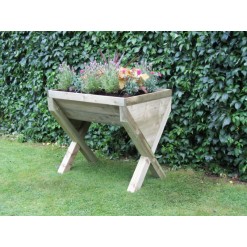 Depending on where you live and the climate you live in, you may still be growing your vegetable garden. If this is the case, it is necessary to take certain precautions to make sure that you garden continues to produce those hearty vegetables.
Depending on where your vegetables are growing, depends on how you can prevent them from suffering from frost. If your vegetables are planted in pots, simply bring them indoors. Or if they firmed planted in the ground outside, be sure to cover them with blankets, tarps, or towels to protect them from the frost.
Ponds and Other Decorative Water Features
Outdoor enthusiasts sometimes have small ponds, waterfalls or other types of water features that enhance their overall outdoor space. Sometimes, there are plants and even animals that call these water features home. You can continue to operate your pumps that keep the water continually running until there is a danger of temperatures dipping below the freezing point. Once those freezing temperatures hit, it can trap gases below the surface of the water that could be potentially harmful to those plants and animals that reside in the water.
Arborvitae and other Evergreens
If you choose the correct types of evergreens for your climate, there is really no special treatment needed for when the weather gets colder. Before the frigid temperatures set in though, be sure to give these evergreens a really good drench of water, so the trees can prepare themselves for the cooler weather by "bulking" up. If there tends to be high winds in your area, protect your trees by assembling a tarp a few feet away to take some of the brunt of those damaging winds. Be sure to free branches of snow, to ensure that the branches do not get weighed down by the snow and to prevent the limbs from snapping and breaking.