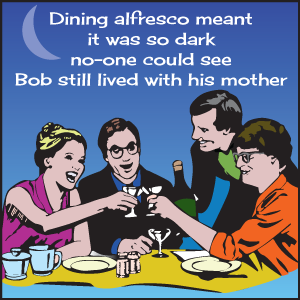 Looking rather worse for wear, in need of some rejuvenation, a little shabby around the edges….my garden and I have a lot in common at this time of year.
I started the year positively and made my obligatory New Year's resolutions that I am going to stick to this year…
no carbohydrates after 6pm (do crisps count??)
start going to the gym (again)
no alcohol in January (failed)
monthly date nights with my husband (optional)
to persevere with my New Year's resolutions :-/
And I thought this year why not make some New Year's resolutions for my garden too. It could do with some cheering up, some TLC, a bit of life.
So it got me thinking – what do I want from my garden this year?
Well, I plan to make this year the year of outdoor entertaining; my garden is finally going to get the attention it deserves by becoming the best nightspot in town.
So I've had a think and jotted down what I consider are the top must haves for creating my perfect garden space for entertaining.
With such a lot of choice nowadays, I've decided it's time to do away with our rather worn wooden furniture and go for something a bit more eye-catching.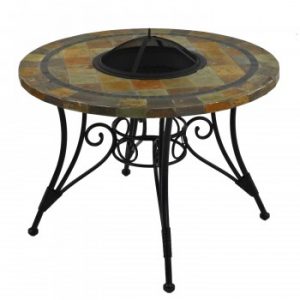 I have to say I'm rather enamoured with the fabulous choice of mosaic firepit tables that not only look stunning but double up as somewhere to cook your sausages too. Clever. Do-it-yourself cooking. Get your guests to do all the work.
And I've discovered if you don't want to use the central bowl for cooking, you can just fill it with ice to keep all your wine and beer bottles chilled and close to hand. Now I like that idea.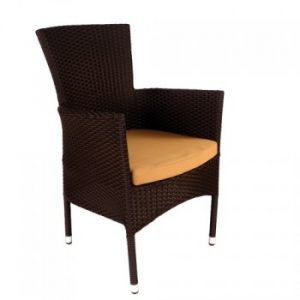 Comfy Dining Chairs
A must have. Especially with all the long, lazy lunches and even longer, lazier dinners I have planned.
And you really can't go wrong with wicker chairs for comfort and that added touch of luxury. Lovely.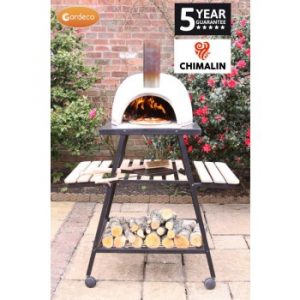 Pizza Oven
You really can't beat the taste of a pizza straight from a wood-fired oven: crispy, crusty, bubbling base, fluffy crusts, crunchy toppings, gooey cheese, smoky taste. Fresh and hot and sizzling. Delicious. I'm looking forward already to enjoying an evening with friends tossing the odd pizza or two. Tong envy will be a thing of the past!
What better way to while away a summer's day than with the smell of burnt meat – or is that just when my husband is left in charge of the barbecue?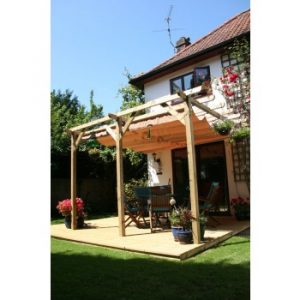 Canopy
Forget parasols. I'm going for the ultimate shelter on my patio with a wall mounted canopy. I've had my eye on one of these for a while as they do look rather stylish with plenty of room underneath for a good gathering of friends and family.
Yes, that's a definite.
Where better to get the entertaining started with a cocktail or two. Funnily enough, this is my husband's must have for our garden this year too. I think it's the inner Tom Cruise coming out in him (or do I mean midlife crisis?) – still, as long as he masters a Flaming Volcano without dropping it, that's good enough for me.
Drinks Cooler
My very own outdoor fridge on wheels! Saves wasting valuable drinking time running to the kitchen for more supplies. And perfect tucked away behind the outdoor bar…see, it's all falling into place.
Candles, Lanterns and Fairy Lights
The all important atmosphere. The finishing touch.
Oh yes, almost forgot, the final important thing for creating my garden haven:
My husband to do all the hard work and put it together….
How exciting. I can visualise it now. Friends, food, wine, laughter. My garden is going to be a very happy garden this year.
Make your garden happy too by checking out Jack's fabulous range of garden furniture, outdoor heating, barbecues, pizza ovens, canopies…you name it, Jack's got whatever you need to turn your garden into the perfect social haven.
Bring on the good weather and let the entertaining begin…