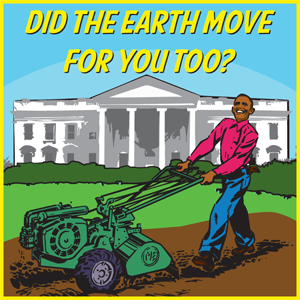 All this talk of Michelle Obama's aspirations for the good life with her 1,100 square foot vegetable 'patch' in the White House back garden inspired my husband and me to come up with various uses for vegetables the other night – as you do when the kids have gone to bed. And it was then I suddenly had a eureka moment.
Now, before I let you in on my fabulous idea you may see a theme developing following my earlier fruit picking blog. But suffice it to say this is my concession to healthy living and a very good one it is too I might add!
Nicoise salad, Ceaser salad, Greek salad, Waldorf salad – all very yummy, all very healthy and all very virtuous. But there's only so much salad I can live on. So I thought it was time to find a better use for a cucumber – and here it is……a cucumber martini!
Yes, vegetable cocktails are apparently the way to go and I felt it only fair to redress the balance for the good old vegetable after shouting about the virtues of fruit in cocktails. (And yes, I know, technically a cucumber is a fruit but just go with it.)
It is a bit weird, I agree – peppers on pizza, yes, but mixed with vodka and a twist of lemon?!?!  But, ask my husband, I'll give anything a try once (twice if he's lucky……)
Have a look at a handful of my favourites and see what you think.
Cucumber Martini
5 slices of cucumber
2 sprigs of fresh mint
1/2 oz lime juice
4 oz gin or vodka
Add cucumber and mint to a cocktail shaker and muddle well
Add ice with lime juice and gin or vodka
Shake and strain into martini glass
Garnish with slice of fresh cucumber
Beetroot Margarita
100ml beetroot juice
50ml tequila
25ml orange liqueur
Juice of one lime
Add all ingredients to a cocktail shaker and shake well
Strain into cocktail glass rimmed with salt
Carrot Ginger Splash
5 thin slices of fresh ginger
6 oz carrot juice
2 oz apple juice
3 oz vodka
Add ginger, vodka, carrot and apple juice to cocktail shaker and shake well
Pour over ice with a splash of ginger ale
Garnish with a fresh slice of lime
Yellow Pepper Cocktail
4 rings of yellow pepper
2 tsp fresh mint
3 oz grapefruit juice
1/2 oz lemon juice
3 oz vodka
Muddle pepper and mint at the bottom of a cocktail shaker
Add all other ingredients and shake well
Strain into chilled martini glass
Garnish with ring of red or orange pepper
So put me down for a Carrot and Ginger Splash followed by a Pear and Cranberry Bellini, add a cherry, and that's my 5 a day sorted!
I've earmarked a plot in the garden already that we are going to cultivate into our own little allotment (yes, you're right, who am I kidding? – my husband is going to cultivate into our own little allotment – although if hoeing, sowing and weeding is keeping Michelle's  arms so buff then I think I might give it a try!). But I have been out and bought a mini greenhouse and packets of seeds – beetroots, peppers, tomatoes, carrots, courgettes, onions (mmm, I think I'll draw the line at an onion cocktail mind you!). There's certainly going to be a rainbow of activity out there next year.
So, go on, have a go; check out Jack's fabulous range of greenhouses, big and small – and don't forget his Grow Your Own section to help get you started.
And like Barack Obama, who might just raise the odd celebratory glass or two this week, this is a sure way to get the party started…beetroot margaritas all round!
Cheers!