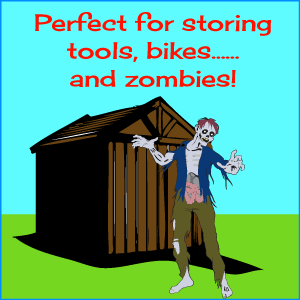 I love a good challenge and my husband – my partner in life as well as Jack's Garden Store – has set me a cracker! He's bet me that I can't come up with 10 obscure facts about the good old garden shed. (Sad state of affairs that this is what our pillow talk has come to after 22 years together!).
So, not only to prove my husband wrong but also for all you budding enthusiasts out there, I'm going to dig out some garden shed facts that, if nothing else, will make great ice breakers at parties!
OK, I could blind you with historical facts – for example, the word shed derives from an old English word spelt shadde, shad or shedde meaning separation or division or that archaeologists discovered smaller caves within large caves where people lived dating back to 10AD that had been used for storage. But that feels like being back at school (only without the detention!).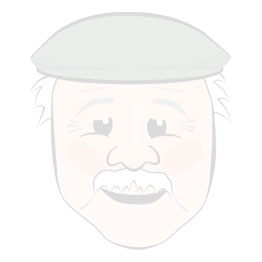 So, instead, I thought I'd go off on a rather different tangent and give you some fun trivia highlighting the various roles the garden shed has played on the big and small screen over the years! So here are my top 10:
Grandpa Potts in Chitty Chitty Bang Bang is kidnapped by Baron von Bomburst of Vulgaria and is carried off in his shed hanging from the Baron's Zeppelin.
In Eastenders, Arthur Fowler's allotment shed doubled up as a den of iniquity for his torrid affair with Christine Hewitt.
Bill and Ben the Flowerpot Men live at the bottom of an English suburban garden behind the potting shed.
ET is discovered for the first time by Elliot rummaging for food in the family's garden shed.
In The Chronicles of Narnia: The Silver Chair, Eustace and Jill discover the garden shed at their school is actually a gateway that can magically transport them to the land of Narnia.
Sinbad from Brookside used to live in a garden shed on the Close.
Commando Arnold Schwarzenegger 'terminates' a number of soldiers in a number of unpleasant ways from a tool shed.
Two extra-terrestrials take up residence in the shed at the top of an apartment building in the film Batteries Not Included.
In the science fiction horror film The Lawnmower Man, the main character, Jobe Smith, lives in a shed owned by the local priest.
At the end of Shaun of the Dead, Shaun keeps his best friend Ed in the shed after he becomes a zombie.
And finally, how about this classic answer given to the following question on the tv show Family Fortunes? Name something you keep in a garden shed: Gardener.

So I think that's a bottle of Sauvignon Blanc to me, thank you darling!!
Whatever your interest in garden sheds, whether for storing tools, gardeners or zombies, you really should check out the fantastic range of vinyl, wooden and metal garden sheds at Jack's Garden Store which we think offers the best customer service around!